Original 1907
This is a beautiful restored Gentlemen Roadster Size 2, frame no. 4362.
The owner, a V-CC member, bought this, at the Beaulieu-fair (2002) in the south of England, in poor condition, but exceptional complete, only the rims and mudguards had to be obtained. The saddle is new, wowen by another V-CC member.
The paint used is: "Triumph BRG 75" (BRG - British Racing Green).
The owner restored the bicycle at home, he is a retired bicycle dealer.
"I'm very happy with the result of the restoration, and I judge it as very successful".
All photos courtesy © Kjell Ahlqvist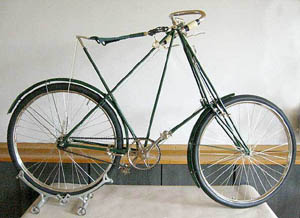 Enlarge photo (58kb)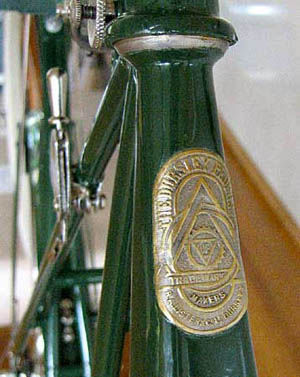 Enlarge photo (35kb)
View other "Headbadges".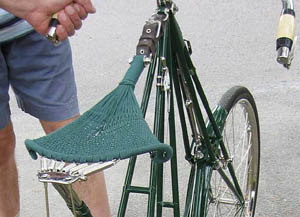 Enlarge photo (58kb)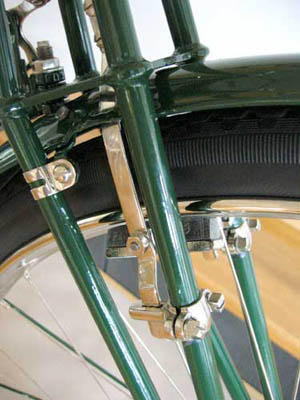 Enlarge photo (58kb)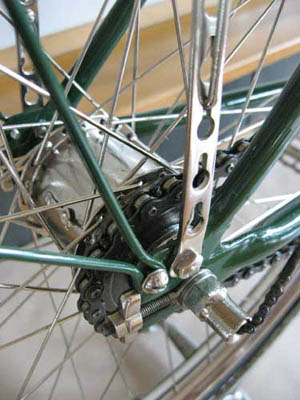 Enlarge photo (28kb)
Sturmey-Archer 3 speed hub (original).
That is, it says BSA (Birmingham Small Arms) on the hub, but it's because Sturmey-Archer and BSA had a partnership at that time.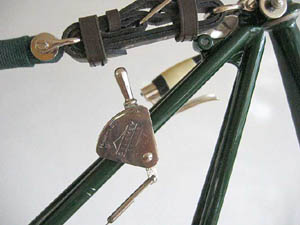 Enlarge photo (34kb)
Sturmey-Archer gear shifter (original). Mounted on the Dursley Pedersen factory.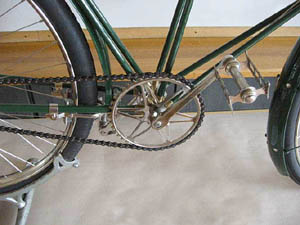 Enlarge photo (79kb)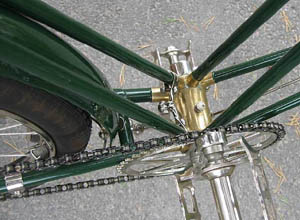 Enlarge photo (73kb)