Original 1907
This is a 1907 size 7 Racer owned by Jack Bissell.
The serial number is #4240.
"I believe the paint is the original claret finish, but it's hard to know.
There's no nickel plate under the paint, based on looking where there are a few chips. The only nickel plate is the rear dropouts."
All photos courtesy © Jack Bissell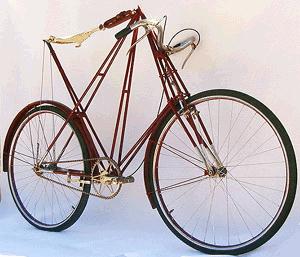 Enlarge photo (90kb)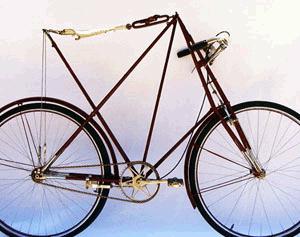 Enlarge photo (59 kb)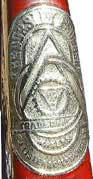 Enlarge photo (46 kb)
View other "Headbadges".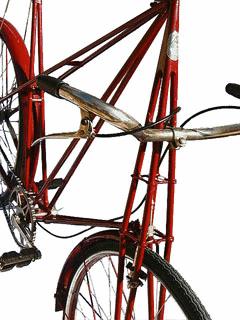 Enlarge photo (68 kb)