Original 1912
Owner Brian Donnan
"This is my 1912 size 7 Dursley Pedersen, and I took this picture of the man who sold it to me. The man in the picture had owned it for many (20+?) years, but only as a collector. The bike is a perfect size for me and I have ridden it for many miles, and even in some time-trials!"
Photos courtesy of © Brian Donnan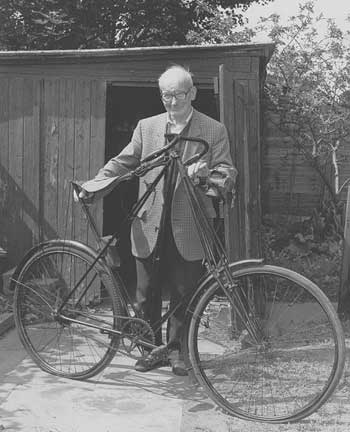 Former owner, bicycle collector Mr Hendry, Worcester.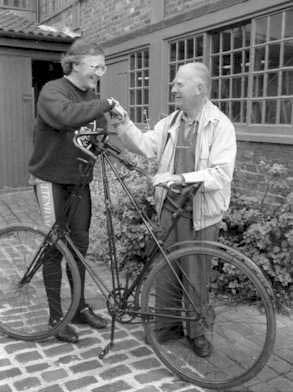 I am shaking hands - over my 1912 DP - with one of Mikel Pedersen's sons at the Pedersen Centenary exhibition at Gloucester Folk Museum.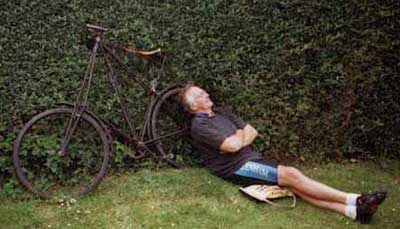 I ask: "Is there any other way to rest after a good ride on your "new" original Dursley Pedersen?"
Hope you had a good nap, Brian.