Gentleman's "Model Royal"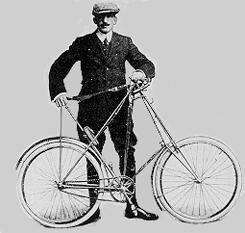 1906 Catalogue
Source "The Ingenious Mr. Pedersen"
These machines came in 8 sizes.
Fully made to fit the length of your legs.
You could get it enamelled in green, black, claret.
With two hand rim brakes or back pedalling coaster hub.
Price: In 1902 £23.10s (£23.50).
In 1905 the price had dropped to £16.16s (£16.80).