I have a very early Jesper Sølling Pedersen, it is s/n CC 322 P. That would be made in 1977 based on the Danish numbering system. It even has a paper name badge which I guess he was using before having the brass ones made. I got it about 4 years ago from the original buyer, a well known artist for the Royal Copenhagen porcelain company who did not ride it much and kept it in her studio. It is in all original and perfect condition. It has a 3 speed hub, coaster brake, lightweight alum. handle bars and cranks. She had a large and heavy steel basket mounted on the front fork which caused it to oversteer making it difficult to ride which is why I think it stayed in the condition it is. I rode it around Copenhagen for while and then shipped it home to Kansas City where I ride it from time to time. I have taken it on the last three Tweed Rides which were a lot of fun!
On my premier ride I took it back to it's birth place....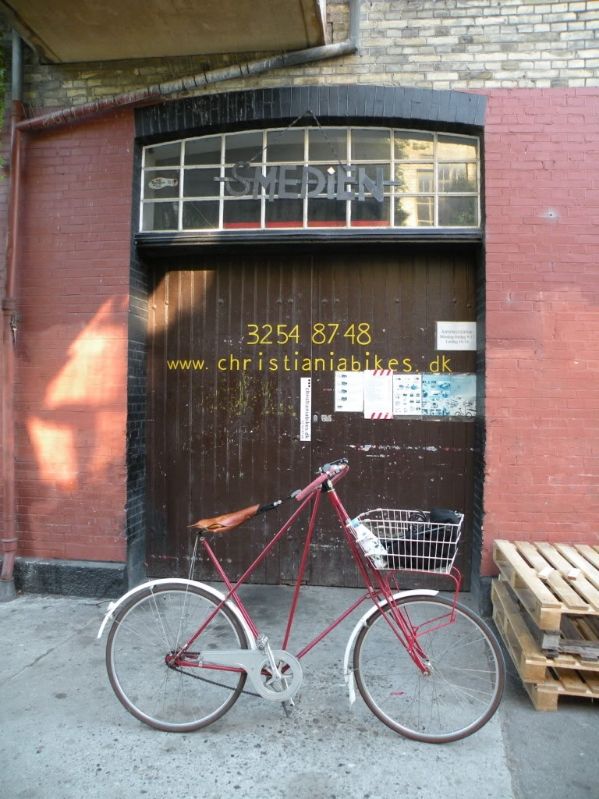 Here is the label...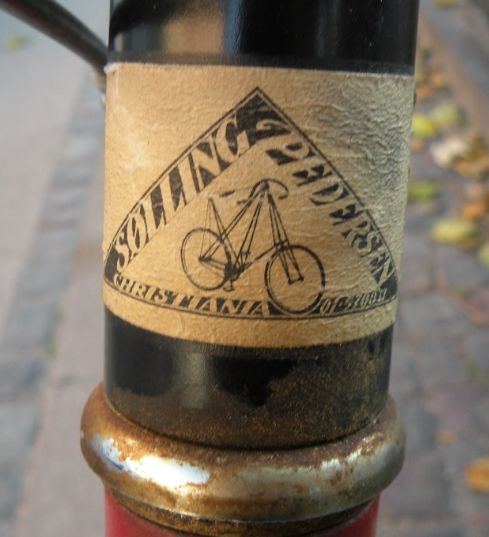 Riding about town....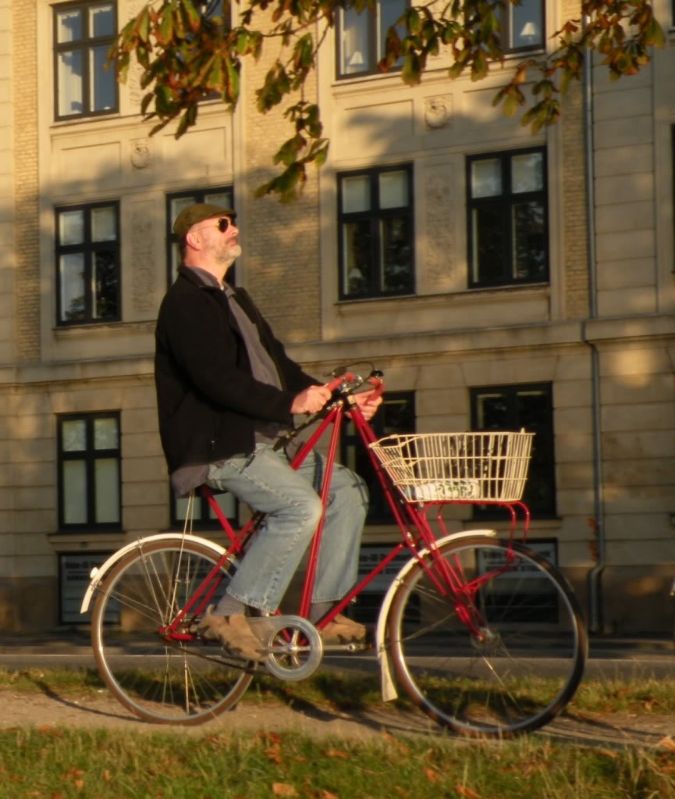 What could me more Copenhagen than parked in front of the town hall...